Congratulations Sarah!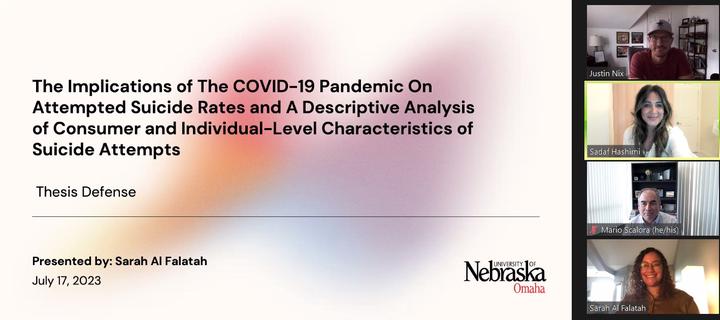 Congratulations to Sarah Al Falatah, who successfully defended her thesis, The Implications of the COVID-19 Pandemic on Attempted Suicide Rates and A Descriptive Analysis of Consumer and Individual-Level Characteristics of Suicide Attempts, on July 17th.
This fall, Sarah is enrolling in our doctoral program!
All of us in the VIPR Lab are so proud of you, Sarah. We're excited to see what's next!